THE POWER OF COMMUNITY
CELEBRATING OUR COMMUNITY ENGAGEMENT & PARTNERSHIPS
Commitment to leadership
A message from our president
For 70 years, Honeywell and its employees have been proud supporters of the Kansas City and Albuquerque communities, on behalf of the u.s. department of energy's national nuclear security administration.
With a strong engineering competency, much of our community support had been focused on connecting students to STEM (Science, Technology, Engineering and Math) education and careers.
Over the past few years, our workforce has grown, especially in our manufacturing careers, so we've expanded our community contributions and now support many worthy causes focused on workforce development, military and veterans support, family safety, and other civic priorities. We also expanded our support of STEMM, adding an M to provide educational support in manufacturing programs.
Together, our employees -- nearly 5,000 strong -- donated nearly 10,000 hours supporting these pillars through projects you will see in this report. As a result of their efforts, Honeywell was honored to receive the 2018 Business Philanthropist of the Year award from the Association of Fundraising Professionals Mid-America Chapter.
We are proud of our employees' commitment and proud to be an active member of the communities where we live and work. I invite you to review our Community Impact report and hope you will see how passionate we are about developing the next generation of highly skilled workers in Kansas City.
John Ricciardelli
President, Honeywell FM&T
PILLARS OF GIVING
Making a difference through grants and sponsorships
Manufacturing our mission
Leading the way for regional workforce development
Honeywell FM&T partners with civic organizations to spearhead workforce development initiatives in our community and connect the next generation to careers in manufacturing.
Building the workforce of tomorrow through scholarships
A top priority for Honeywell FM&T's community engagement strategy is to support students through workforce development programs and scholarships.
POWERING THE FUTURE
Partnering with the region's STEMM education initiatives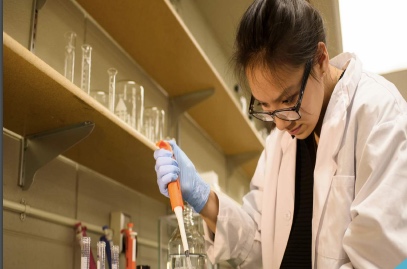 Through active involvement with PREP-KC and KC STEM Alliance, Honeywell FM&T is helping to build the future STEMM workforce by supporting innovative educational programs, including Math Relays, Project Lead the Way, and IGNITE events.
For example, in 2018, 54 Honeywell FM&T volunteers worked together to help a total of 1050 urban students through PREP-KC. Our team is also proud to have helped develop an award-winning playbook for young women, which was distributed as a valuable resource to partner schools.